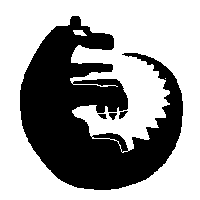 ~ writing, programming, art ~
<< Previous next >>
20 September 2015
These Short Days
They say you ought to write what you know. While this may have worked quite well for Jack London, my attampt at it was "These Short Days".
The short story is packed with details an Alaskan, (or anyone who has lived in a frozen, northern climate), will immediately recognize, but the result disappoints.
Of course, that may not be the problem. Perhaps the fantasy is too thick or too familiar, and perhaps the character is too flat or too static.
Nevertheless, the story is what it is; and, while I have certainly not abandoned hope of bringing the frozen north to my stories in the future, I have, apparently, failed to comprehend the benefit of writing what I know.