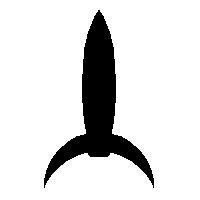 ~ writing, programming, art ~
<< Previous next >>
30 October 2015
There Is No Dog
In my attempt to imagine a universal surveillance system which simultaneously protected privacy, I settled on a question-and-answer interface whose privacy guidelines allowed it to provide the answer to any question whose asker had a right to know.
In "There is No Dog", a professor, student, and said interface carry out a brief discussion on the student's paper. The student repeatedly presents excuses for the missing assignment, which the machine repeatedly rebuffs.
I suspect that, in reality, no such system could possibly offer privacy protection. At best it would be useless; at worst, its mistakes would ruin lives.